Belly Bands for the Boy Dogs
936-344-8852 or email glatour@consolidated.net or glatour@dachshundpups.com
Any questions call or email please. All shipping is from our zip code 77340. Thank you for your interest.
Made in the USA and 100% polyester fleece to wick away the moisture from their bodies. These Boys Belly Bands can be custom made to fit your boy and we ask
under 6" wide to 8 '' wide $10 plus shipping.
8.5" wide to 12" wide $15 plus shipping
Please measure correctly as NO REFUNDS for incorrect measurements. Measure around your boys belly right in front of his sheath for the length of the BB and for the width measure from the leg to 2" in front of the sheath. Please call 936-344-8852 if you need help with instructions on measuring.
The Belly Bands are 100% polyester and are machine washable and should be dried lightly. I recommend two so one can be in the wash and you wont be without one.
This is our handsome model for our Boys Belly Bands... CH Hidden Cedars Make Ur Mark Ms, aka Graffitti.. with his belly band on he wont be able to make that mark!!!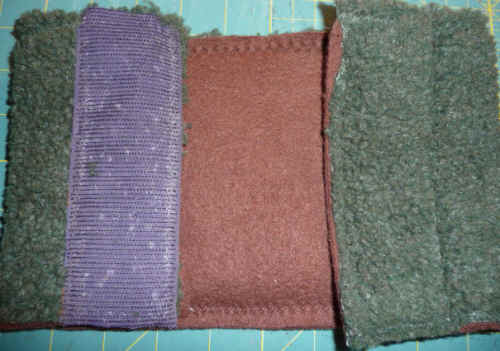 Two thickness of polar fleece and a 2" wide strip of velcro the entire width of the belly band. This particular belly band is 16" long x 6" wide and fits my dachshund.
These Boys Belly Bands are custom made in various colors and patterns as well as solids.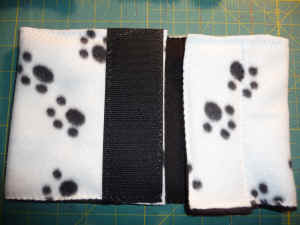 Just a couple of examples of what they can look like.